Lindsey & John's Hip, Botanical Garden Engagement Session with Tattoos and Cacti | New Orleans City Park
Lindsey and John are my kind of people. Creative, alternative, sweet as hell and obsessed with cats. Lindsey and I even compared our cat tattoos and I don't think our conversation strayed too far from our feline friends. Yes, we LOVE cats. Needless to say, getting comfortable with these two was so easy and fun.
We chose the New Orleans Botanical Gardens for their engagement session and duh, it was beautiful and perfectly encompassed the outdoor, easy, spring vibe we were going for. Lindsey and John were especially smitten with the cactus house and since they had recently relocated to Austin, it was like a little slice of their new home was represented. It made for a super cute(and relevant!) backdrop and I can't lie, I just love photographing in it. The soft diffused light is so dang pretty and I swear all of that oxygen gives everyone a natural high.
Well, you be the judge.. ;)
(psst, want more botanical gardens?? check out a super sweet elopement HERE!)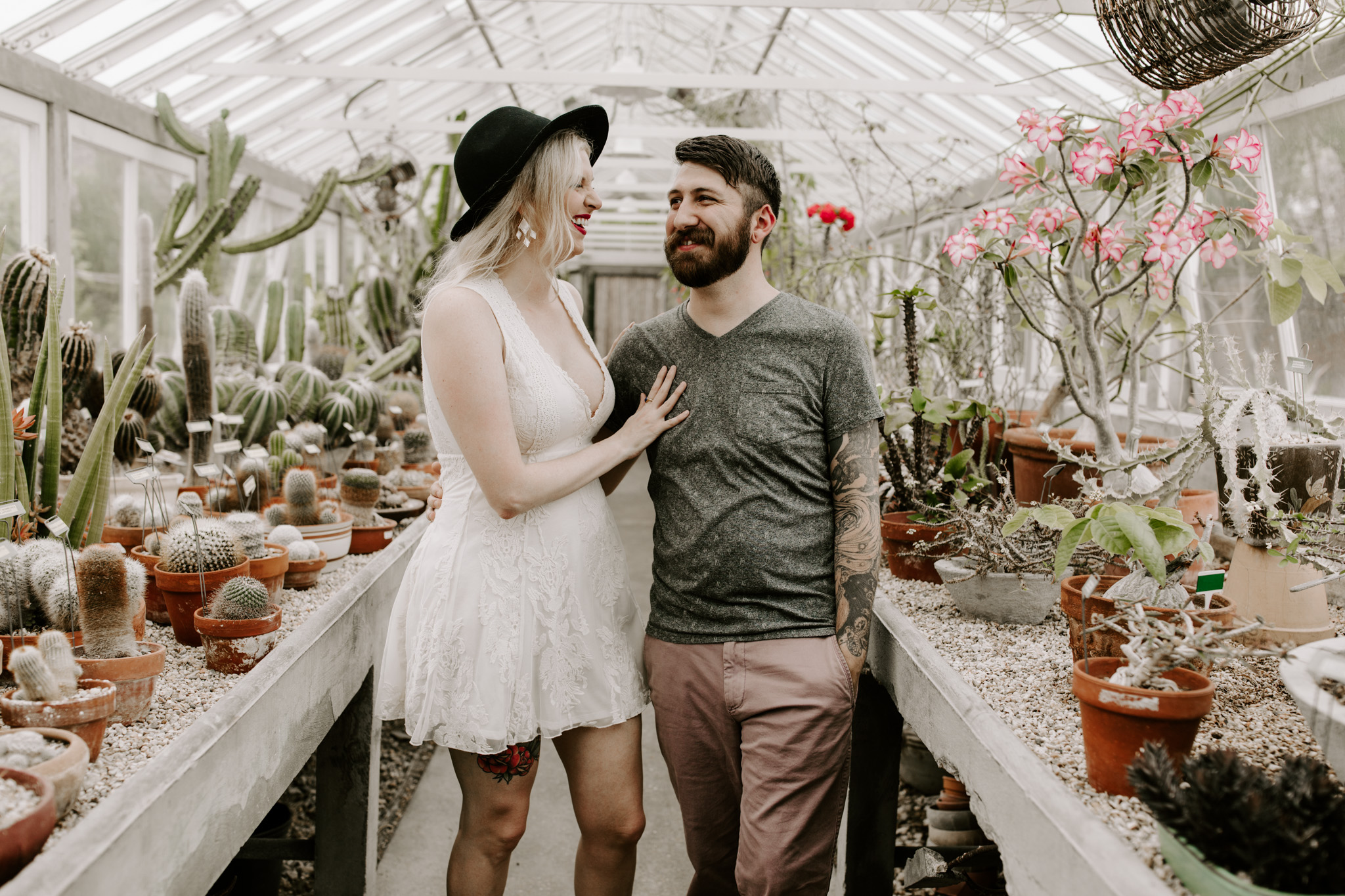 Gabrielle Hail
New Orleans Engagement Photographer, New Orleans Wedding Photography, New Orleans Photographer, New Orleans Elopement, New Orleans Wedding Photographer, New Orleans Spring Wedding, New Orleans Wedding, Non traditional Wedding, Alternative Wedding Photographer, Hipster Wedding Photographer, Louisiana Wedding, Louisiana Photographer, Louisiana Wedding Photography, Lifestyle Photography, Engagement Photos, Engagement Photographer, Elopement Photographer, Austin Wedding Photographer, Austin Wedding, Boho Bride, Bridal Portraits, Botanical Garden Wedding, Botanical Garden Elopement, Adventurous Wedding, Adventurous Wedding Photographer, Adventurous Engagement Session, Adventurous Elopement, Adventure Bride, Indie Bride, New Orleans, NOLA, New Orleans Botanical Garden, Paris Wedding Photographer, Paris Wedding, Spring Wedding, Southern Weddings, Cactus Wedding, Desert Elopement, California Wedding Photographer, Iceland Wedding Photographer, Intimate Wedding, International Wedding Photographer, Fine Art Photography, Vintage Wedding, Intimate Photography
1 Comment